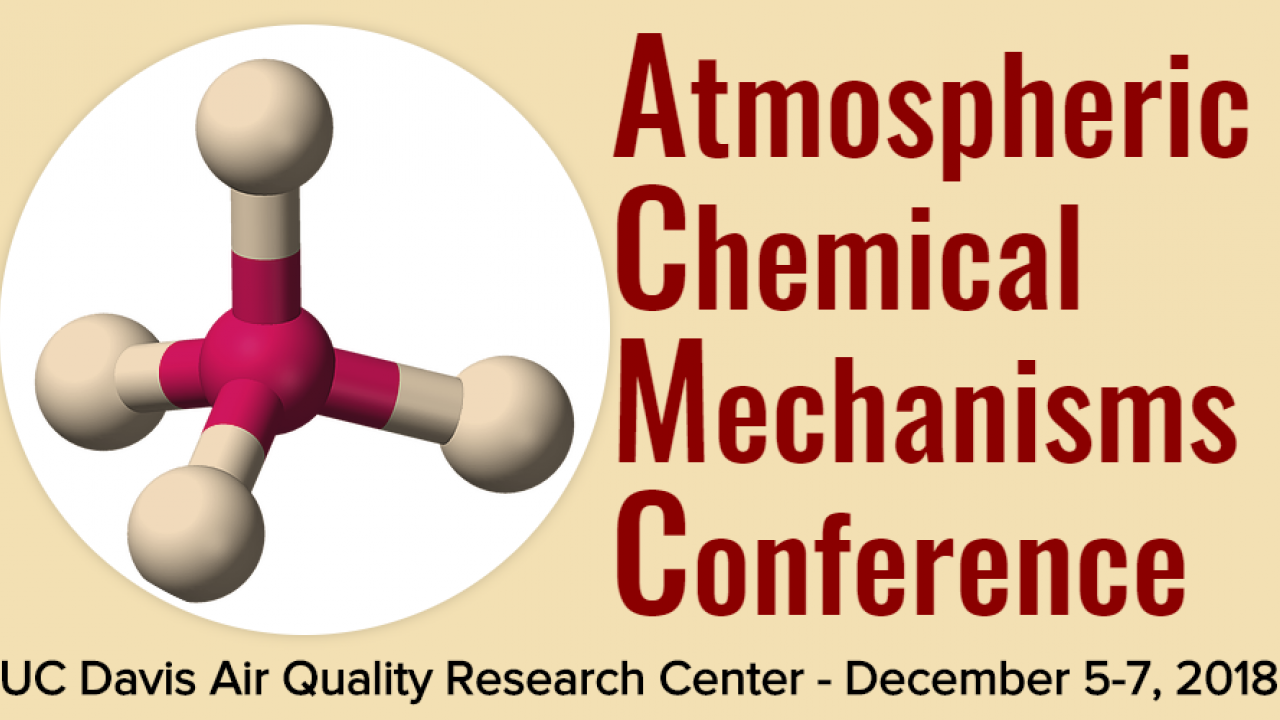 Location
UC Davis Conference Center
The AQRC has a mission to aid in the sharing of research and information related to air quality and the Atmospheric Chemical Mechanisms Conference aim is just that! We have brought together the top scientists from around the globe to share their research findings and discuss new approaches and methods to improve on our ever-developing understanding of how the chemical constituents of our atmosphere, impact the earth's climate and the air upon which all life depends.
Session Topics
RO2 Radical Chemistry
Henrik Kjaergaard,  University of Copenhagen & Lisa Whalley, National Center for Atmospheric Science, University of Leeds
Atmospheric Oxidation
Sasha Madronich, National Center for Atmospheric Research & John Wenger, Center for Research into Atmospheric Chemistry, University of College Cork
Mechanism/SAR Development
Alex Archibald, University of Cambridge & Marie Camredon, LISA - CNRS/UPEC/UPD, France
New Instruments and Algorithms
Thomas Mentel, Jülich's Institute of Energy and Climate Research – Troposphere & Tran Nguyen, UC Davis
Applications and Implications
Ajith Kaduwela, California Air Resources Board & Deborah Luecken, US EPA
Learn more on our official event page and submit an abstract!