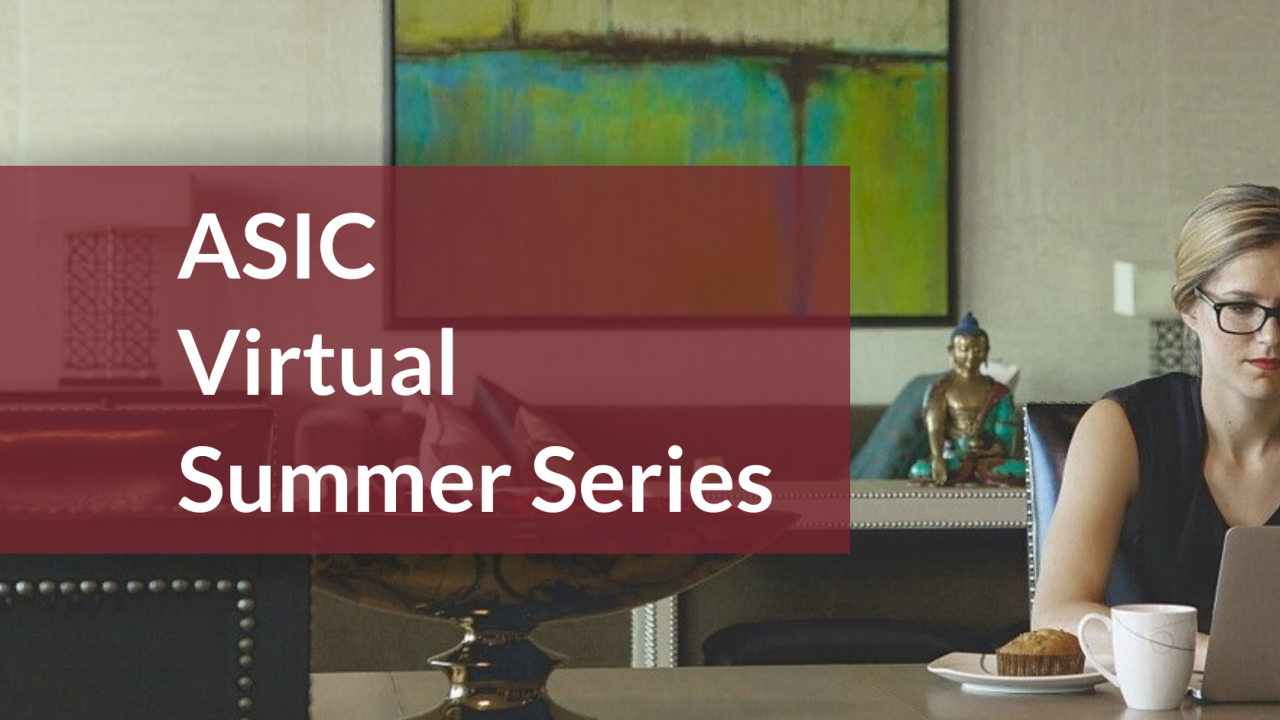 The Summer Virtual Series is not going to be a replacement for ASIC 2020, but a compliment to it, in order to educate and excite participants on various topics. ASIC 2020 was postponed until May 2022 (more information on ASIC 2022).
The Virtual Summer Series presentations were compiled from the 2020 in-person presentations with the key purpose of advancing science and engaging communities. Registration was free to all attendees and the recorded sessions can now be watched On-Demand below. The Virtual Summer Series hosted 330-470 registrants for each session and included over 21 presenters. 
Please join our mailing list for the announcement of future sessions. 
---
Air Sensor Training: Building a Community Air Monitoring Network
May 6, 2020, 10:00 AM - 11:00 AM PT
View On-Demand Training Recording
---
Session 1
May 14, 2020, 8:00 AM - 10:00 AM PT
Session 1 Overview & On-Demand Recordings
---
Session 2
June 18, 2020, 8:00 AM - 10:00 AM PT
Session 2 Overview & On-Demand Recording
---
Training: Introduction to the State of Air Sensors
June 23, 2020, 9:00 AM - 10:00 AM PT
Hosted by Tim Dye, TDE
Training Overview & On-Demand Recording
---
Session 3
July 16, 2020, 8:00 AM - 10:00 AM PT
Tags