The AQRC Quartz Carbon Lab is equipped with the best analyzers which the lab group uses for Thermal/Optical Carbon Analysis of CSN Samples. Our lab group, pictured below, uses this Thermal-Optical method to determine the organic carbon, elemental carbon, carbonate carbon, and total carbon in particulate matter collected on quartz-fiber filters. 
Our Lab Group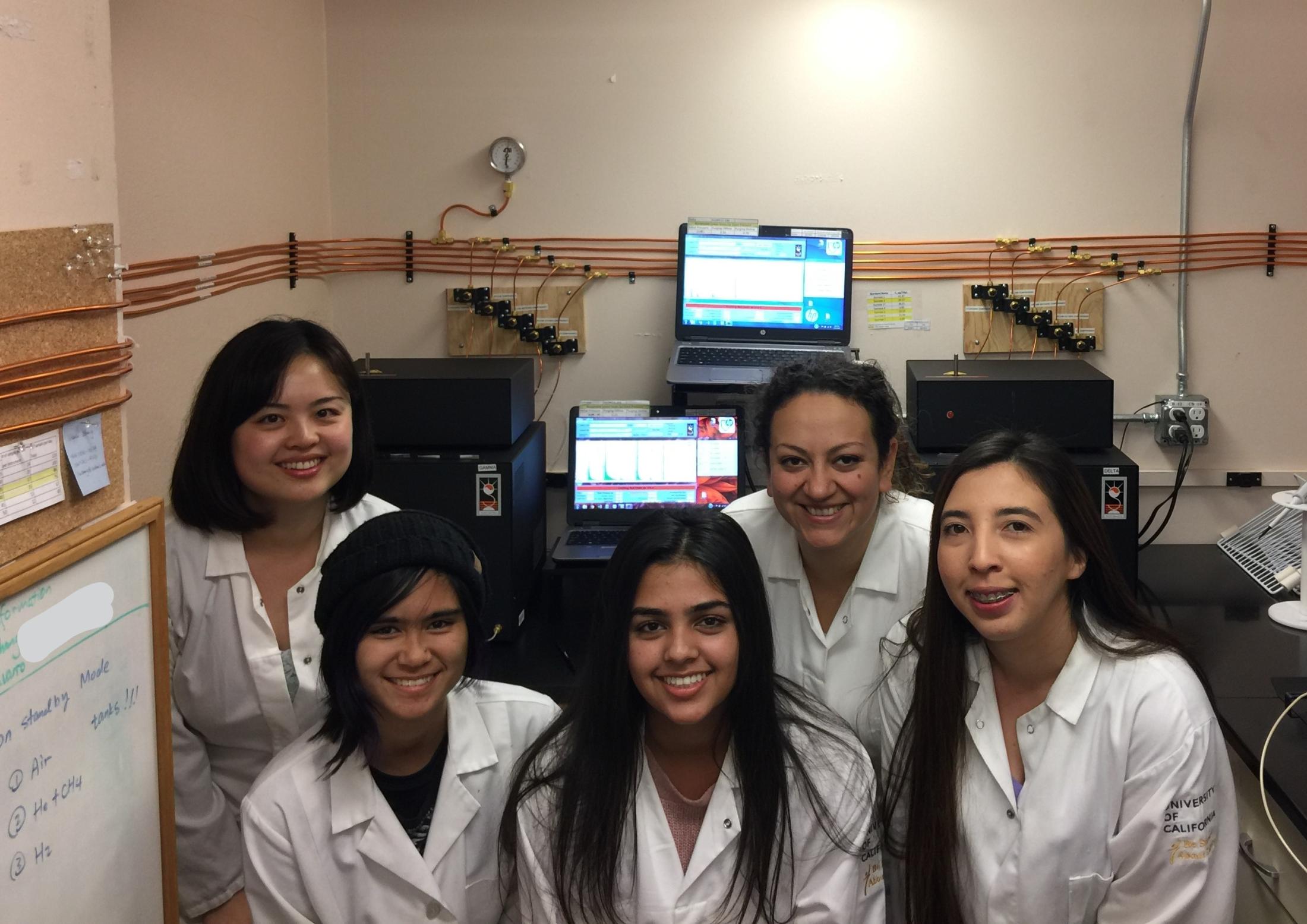 Left to Right: Xiaolu Zhang, Jamie Lagman, Priscilla Prasad, Maria G. Navarro, Nancy Murillo
The Quartz Carbon lab is equipped with five Sunset Laboratory OCEC Aerosol Analyzers for quantification of organic and elemental carbon collected on quartz filter samples. With this equipment, the AQRC Lab Group is capable of the following:
Analysis Protocols (User Configurable)
Optics Modes:
Reflectance (TOR, standard with IMPROVE A protocol)

Transmittance (TOT, standard with NIOSH protocol)
Data Reporting:
Basic analytical results:
OC: Organic Carbon in µgC/cm2 plus uncertainty

EC: 

Elemental Carbon in µgC/cm2 plus uncertainty

CC: Carbonate Carbon 

in µgC/cm2 plus uncertainty

TC: Total Carbon in µgC/cm2 plus uncertainty
Additional parameters
OP: Pyrolized carbon by TOR or TOT method, in µgC/cm2 plus uncertainty

OC and EC sub-fraction peaks (OC1-OC4, EC1-EC6) in µgC/cm2 plus uncertainty

Optical EC in µgC/cm2 based on optical absorbance
Learn more by referencing our SOP 402: Standard Operating Procedure for Thermal/Optical Carbon Analysis for CSN Samples Using a Sunset Thermal/Optical-Reflectance/Transmittance Carbon Analyzer
Our OCEC Aerosol Analyzers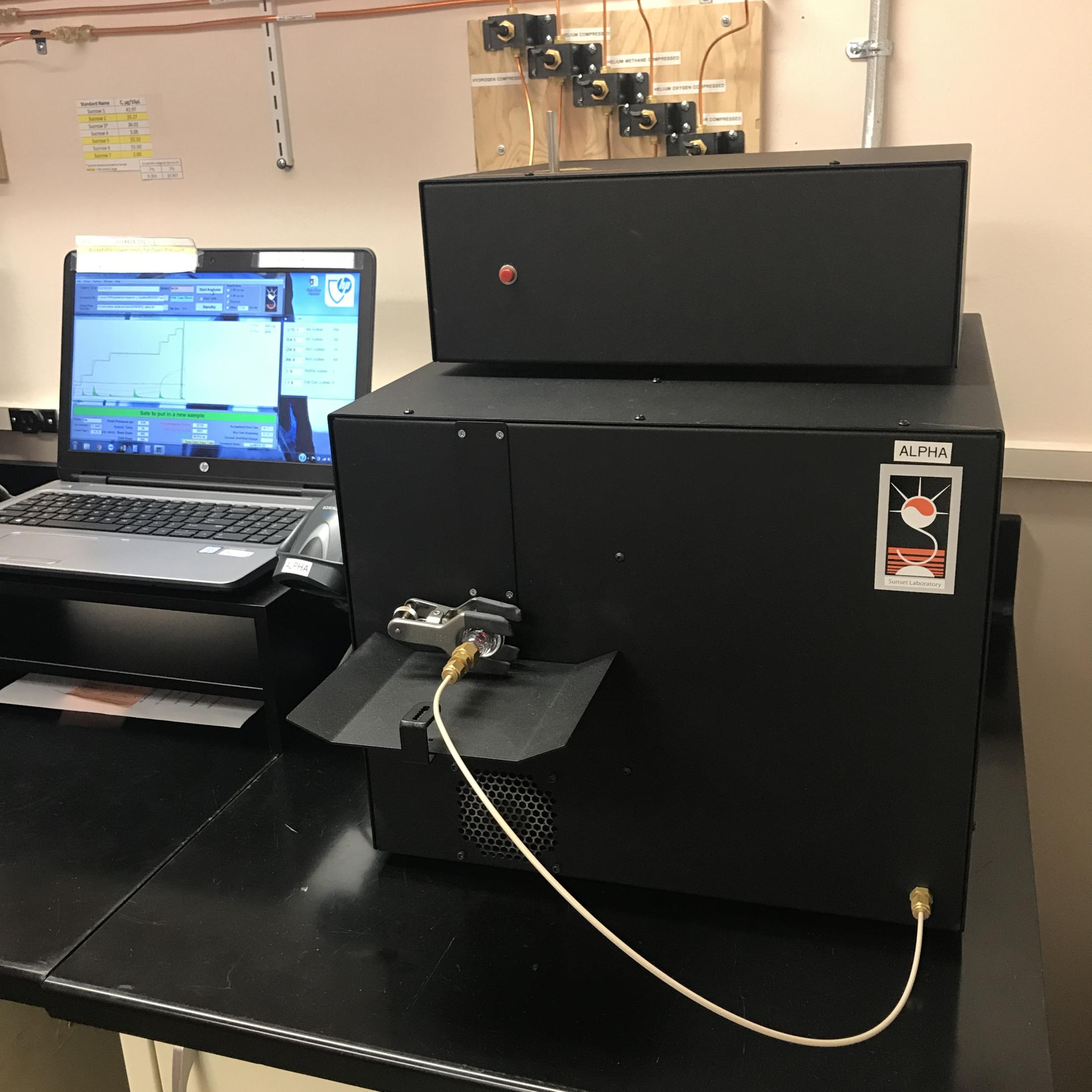 This is the only instrument on market that is fully compliant with the IMPROVE protocol and equipped with a new and improved microcontroller and data acquisition system for enhanced accuracy and precision.  
See more information on the company's website. 
Tags