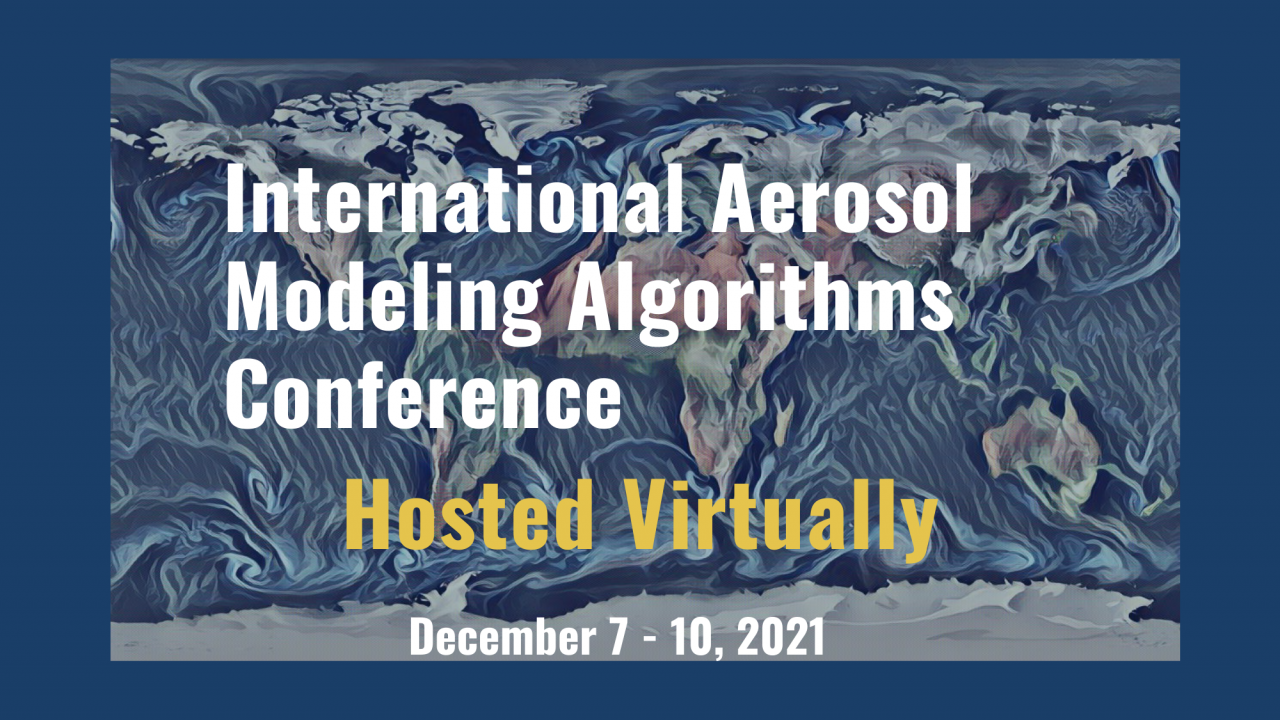 Location
Virtual Platform
Overview
The Ninth International Aerosol Modeling Algorithms Conference focuses on fostering continued research and improvements of physics and algorithms in particulate matter (PM) models through (but not limited to):
Identifying the strengths and weaknesses of current PM models.
Identifying short and long-term science improvements.
Fostering a broad discussion on developing emissions profiles for PM and precursors to satisfy photochemical modeling needs.
Considering state-of-the-science numerical techniques and new directions in algorithm development to improve the accuracy and efficiency of PM models and assessments.
Envisioning the future of PM modeling for regulatory applications, including episodic, seasonal and annual simulations.
IAMA's goal is to bring together scientists and engineers worldwide, from academia, government and industry, to exchange current state of the art progress on efficiently and accurately modeling the atmospheric processes that form particles in the atmosphere.
When
December 7-10, 2021 on a virtual event platform.
Why
The AQRC has a mission to aid in the sharing of research and information related to air quality and the International Aerosol Modeling Algorithms Conference aim is just that! We have brought together the top scientists from around the globe to share their research findings and discuss new approaches and methods to improve on our ever-developing understanding of how the chemical constituents of our atmosphere, impact the earth's climate and the air upon which all life depends.
Visit the 2021 Conference Website
Tags