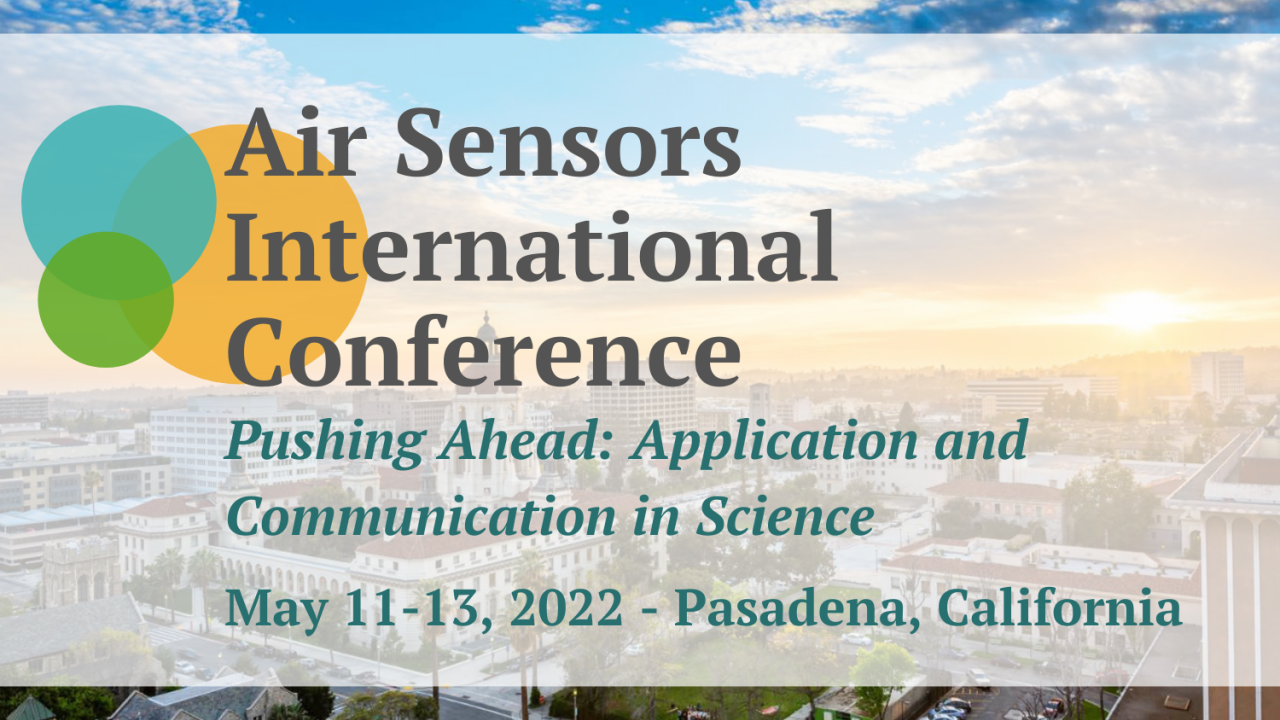 Location
Pasadena, California
The UC Davis Air Sensors International Conference (ASIC) will bring together stakeholders from academia, government, communities, and commercial interests to promote and advance air pollution sensors. Additionally the conference aims to improve the data quality from these sensors, expand the pollutants measured, and foster community involvement in monitoring air quality.
Air Sensors International Conference Topics include: 
Advanced measurement approaches for fenceline and fugitive monitoring applications
Air Sensor Use in India
Clean Air Monitoring and Solutions Network: getting useful, actionable data out of low cost sensors for air quality action
Communication Strategies for Understanding, Insight, and Action
Community Air Sensor Use
Filling air quality data gaps in the Global South // Filling in the air quality data gap and enabling air quality management in LMICs using low-cost sensors
Indoor Sensing for Air Quality Control and Ventilation Applications
Innovative Sensor Technologies
Merging sensor data with other air pollution data sources: methods and benefits
Mobile Monitoring
Performance targets for air quality sensors
Sensor Networks: From nuts and bolts to real-world impacts
Standard, Supplemental and Informational Monitoring
Swimming in data: The current and future state of data management platforms
The Potential of Air Sensors for Personalizing and Advancing Human Health Research
Youth-Focused Education and Youth-Lead Initiatives
Hosted by the University of California, Air Quality Research Center
The UC Davis Air Quality Research Center welcomes you to join us at our second Air Sensors International Conference! The AQRC's mission is to facilitate research on the scientific, engineering, health, social and economic aspects of gaseous and particulate atmospheric pollutants.
Visit the conference website for more information:
Tags