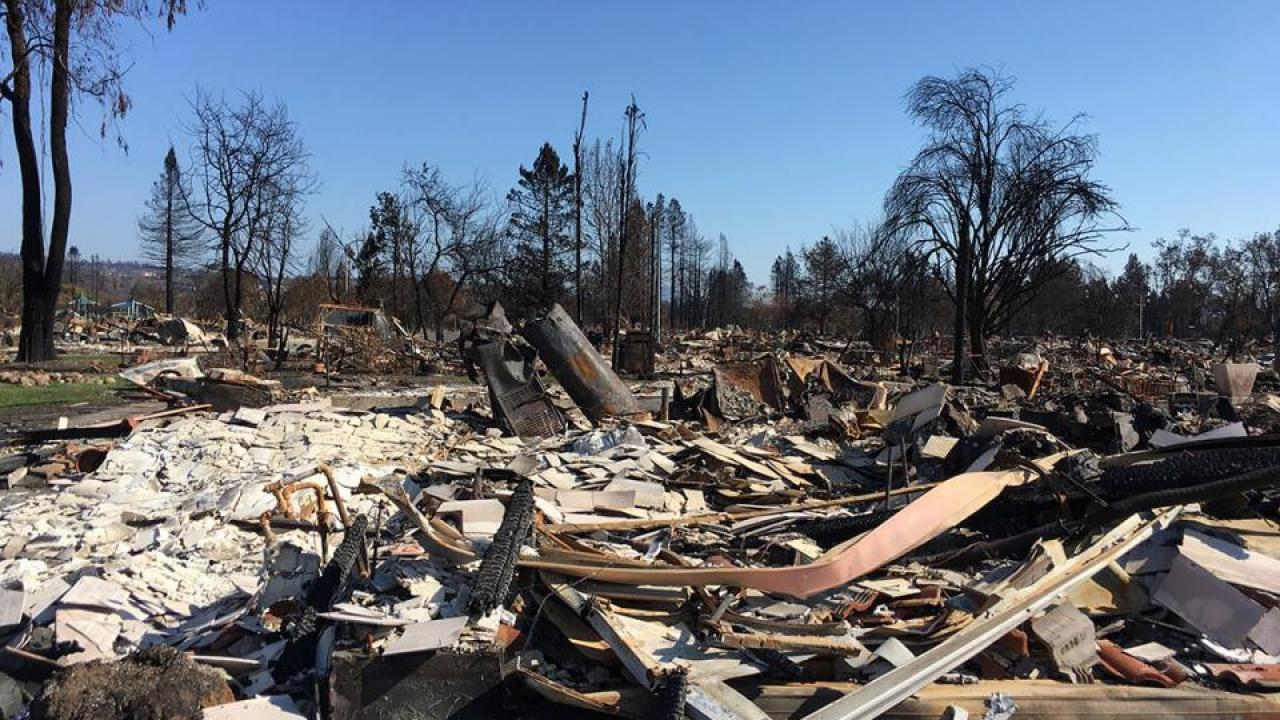 As Californians have fled ferocious wildfires in recent years, UC Davis scientists, veterinarians, physicians and teachers have also been responding to that trauma: treating people and animals, investigating the effects on mental and physical health, and trying to discover what the future might hold as wildfires burn into towns and suburbs.
"We do see that even people who don't have prior respiratory problems are reporting pretty serious respiratory effects in the immediate aftermath — with asthmatics it's four times higher." — Irva Hertz-Picciotto, Environmental Health Sciences Center, UC Davis
The Air Quality Research Center is working to better understand the particulate matter in the smoke and how it affects our lives.  AQRC scientist, Keith Bein, sampled smoke in his Oakland Backyard during the 2017 fires and developed the idea to build an air quality sampling system powered by electric vehicle batteries that he can take into the field. While Bein and other AQRC researcher's have limited access during the wildfire burns due to safety rules, they have still been able to take this EV powered, mobile sampling system to collect data from the resulting smoke over the past two years for evaluation.
To read more of Andy Fell and Trina Wood's article please click here.