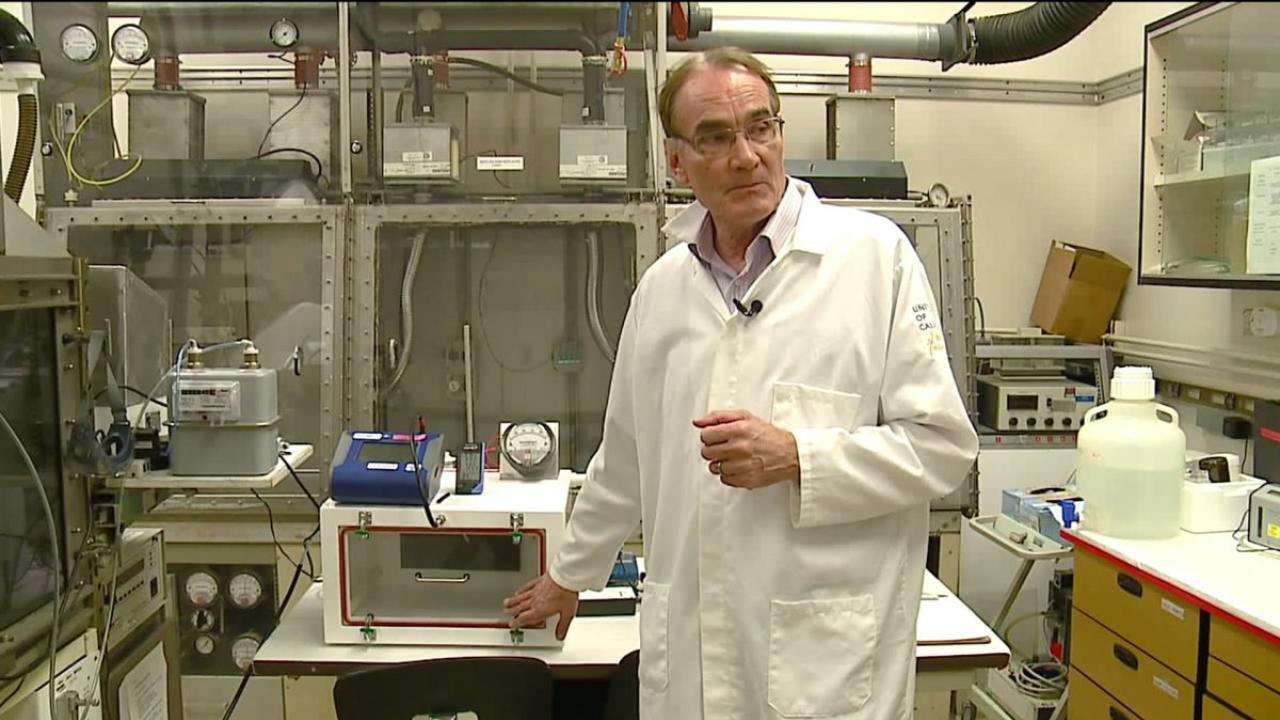 DAVIS -- As more reports come out about people being hospitalized with vaping-related illnesses, researchers across the country are trying to get to the bottom of why this is happening.
Inside a lab at the Center for Health and the Environment just off the University of California, Davis campus, work is being done that could save lives. There Professor Kent Pinkerton is leading the effort to find out what is in vaping products that has been making people so sick.
The Centers for Disease Control confirm more than 800 people have suffered vape-related lung illnesses in 46 states. As of Monday, 14 people nationwide have died.
"There must be something about putting it into the solutions that are typically used for electronic cigarette vaping that must create a potential toxicity," Pinkerton said.
The CDC says 77% of those with illnesses admitted to vaping using cannabis oil.
His experiments on lab mice aim to figure out what combinations of flavors and chemicals are most dangerous.
With hundreds of flavors on the market, Pinkerton said not all of them are created equal. There are thousands of combinations of chemicals that could go into a vape cartridge legally and illegally.
Read the full article at Fox 40 News.
Category